Meet Our Team
"There are so many travel options out there, I help to make sense of all the information—and misinformation—available on the internet. I've been there and done that!"
Linda B.
Co-owner and Travel Specialist
Linda is the co-owner and manager of Boca Express Travel. As such, Linda is responsible for the overall management of the office, employees and operations. She has been instrumental in seeing the agency grow from 15 to 40 agents since 2007, when she, her husband Steve and daughter Stacey purchased Boca Express Travel.
Linda has worked in the travel industry since 1988. Her first foray into the travel industry was assisting a friend plan her first cruise. That success turned into being offered a position as an outside agent, which was ideal for a young working mom. Her and Steve's love of cruising has prompted Linda to pursue CLIA designation, which now recognizes Linda as an Elite Cruise and Luxury Cruise Counselor.
---
"Being able to split my time between doing the accounting for the agency and helping my clients plan their vacations makes it fun to go to work."
Steve B.
Co-owner and Treasurer
Steve is a co-owner and the Treasurer for Boca Express Travel. Steve is responsible for overseeing the agency's accounting and business finances. He holds a MS degree from Fairleigh Dickinson University.
Steve is an accomplished traveler. His love of travel was developed with wife and agency co-owner Linda. They have traveled to international destinations such as Israel, Russia and have vacationed in many of the Caribbean's numerous islands. Steve and Linda took their first cruise in 1987 to celebrate their 10th anniversary. Their passion for cruising has grown over the years and is now exemplified in Boca Express Travel's expert cruise planning services.
---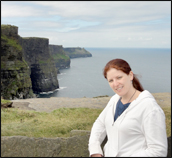 "A journey of a thousand miles must begin with a single step." – Lao Tzu
Stacey F.
Co-Owner, Travel Specialist and American Express Disney Insider
Travel has always held a special place in my heart. My mother started working in travel when I was just a little kid. We went on cruises and to Disney and journeyed around the United States and I fell in love. When my mother told me the office needed some help 14 years ago, I jumped at the chance to follow my passions. I had just returned from a three-week sojourn to Israel. That was the beginning. I have achieved my Master Cruise Counselor designation from CLIA and I am a Certified Travel Counselor through The Travel Institute. And I travel every chance I get. I have seen Alaska, cruised to the Baltic Capitals and St. Petersburg, toured Ireland and Iceland, explored Mexico and many Caribbean Islands. I have been on cruises, stayed in All Inclusive resorts, and done escorted group tours. And I have loved it all. For the last fifteen years, I have been creating dreams. I have helped people plan their Disney vacations, fantastic World Cruises, African Safaris, European vacations, Asian cruise adventures, Destination Weddings, Honeymoons and everything in between. I love to help people in planning a trip that they will remember and talk about for the rest of their lives!
See you around!
---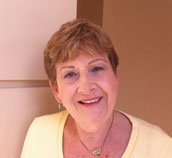 "Hope to see you on one of our groups that I will be escorting!"
Marion R.
Travel Specialist
Marion is a travel consultant with Boca Express Travel. Having worked with the agency for over 19 years, Marion expertly plans vacations and business trips for a variety of clients. As such, they escort American Express travel groups on cruises, including trans-Atlantic crossings
Marion has been a travel agent for over 45 years. Originally working for a highly respected agency in Philadelphia, Marion learned everything from planning itineraries to writing tickets. After taking a sabbatical to have three children, Marion returned to the industry until 1996, when after only six weeks of retirement she decided to once again re-enter the workforce. Her incredible knowledge of the industry and expansive travel resume, including Turkey, Morroco, South and Central America, Russia and Asia, make her an invaluable resource to Boca Express Travel.
---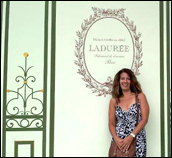 "I am very fortunate to have found my passion in the travel industry and look forward to making your travel dreams come true as well!"
Ronit "Roe" N.
Travel Specialist, Manager, and American Express Israel and Italy Travel Insider
With over 30 years of experience in planning and management, Roe is currently managing Boca Express Travel. Her award-winning customer service skills and thorough attention to detail have made her a client favorite when planning anything from vacations and business trips to destination weddings and honeymoons. As a mother of 3 active boys, she brings her multi-tasking skills to the workplace.
Roe has proudly earned her place in the exclusive ranks of American Express's Travel Insiders for the destinations of Israel and Italy.
My friends constantly ask "where are you off to next?". I plan on that continuing for a long time as my love for exploring the world and gaining knowledge enables me to create experiences and memories for our clients. The more places I go the more I want to see!
Roe had the knowledge, expertise and passion to make all of your travel dreams come true!
---
"The world is a book and those who do not travel read only one page" – St. Augustine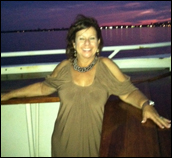 Giselle L.
Travel Specialist
Giselle joined Boca Express Travel after relocating from NJ with her husband. With over 27 years of experience in the Travel Industry, she has a wide knowledge of the travel business and brings with her many great travel experiences as well as wonderful destination knowledge.
Most recently Giselle was an award-winning Business Development Manager for American Express Vacations. Feel free to come in and pick her brain for your next journey. She will be happy to assist.
---
"You can't control the past, but you can control where you go next." – Kristen Hubbard
Marcy M.
Travel Specialist
I've been in the travel industry for 27 years. My favorite thing about being a travel agent at Boca Express Travel is helping others create an experience that will be a forever memory. I also enjoy the relationships that I have built over the years working with Liberty Travel and Edventures. Clients and co-workers have become my extended family.
My favorite thing about traveling is experiencing the beautiful sights and people away from home. I have traveled to Australia, Europe, Caribbean, Mexico and throughout the United States, touring and cruising. It is always wonderful to take a break from work and everyday stress.