Epicurean Delights of the Adriatic: The Food & Wine of Italy & Croatia
on Le Lyrial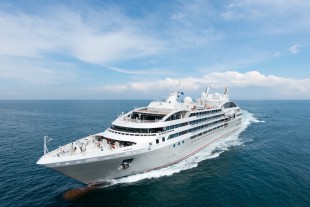 Epicurean Delights of the Adriatic: The Food & Wine of Italy & Croatia
Quintessential Collection Included Cruise Programme
Created specially for like-minded travellers.
We invite you to join us on this very special exploration of the foods and wines of the Adriatic coasts of Italy and Croatia, round-trip from Venice.
To
...
Culinary and Cooking
Luxury

Why choose Ponant ?
A French crew, expertise, attentive service, fine dining and more. Within a fully 5 star setting, we take you to discover exceptional destinations while offering you a travel experience that is both authentic and high end.
Travelling the French way
As the only cruise company sailing under the French flag, PONANT is an exponent for the French way of life across every sea on the globe. On board, this is translated through ex
...
Superior Stateroom Cat.SP3